Andrea Villani
Titoli dell'autore
Utopia e piano processo. Un dibattito sul metodo nella pianificazione urbanistica
digital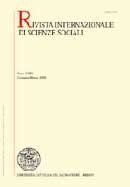 In the mid Sixties, there has been a strong debate about the governance of the urban development of Milan and its metropolitan area. Two alternative models proposed put forward contrasting views. On one side, those who supported the opportunity of a planning based on great transport infrastructures, to predetermine the outcome of the urban development. On the opposite side, those who thought that such a goal was neither correct nor politically attainable, and stressed instead the importance of process planning. The debate did neither consider the consequences of the implementation, nor the problems involved in the management of each model. This debate anticipated an analogous one both at theoretical and political level in the field of urban planners in the Western world.
La scelta della scuola e il sistema dei "vouchers"
digital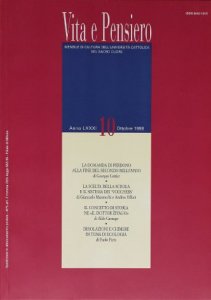 I beni culturali religiosi tra autonomia e centralizzazione
digital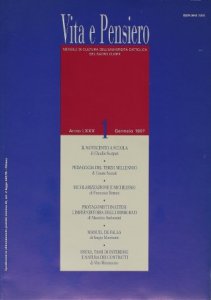 Il federalismo tra tensioni culturali e proposte politiche
digital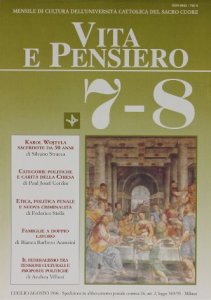 La ragione delle regole tra contratto e "leviathan"
digital
Enti locali, arte, cultura e beni culturali
digital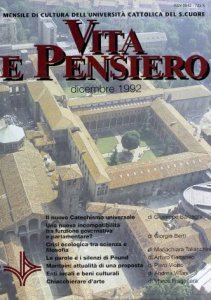 Etica ed economia. Elementi di riflessione su un dibattito
digital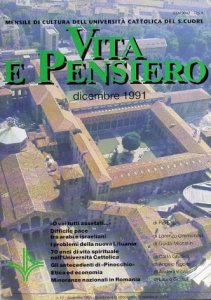 Individualismo, liberalismo e neutralità nella teoria di John Rawls
digital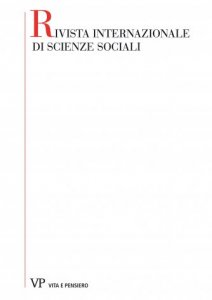 Creare e condividere
digital