Pierpaolo Donati
Titoli dell'autore
Minoranza ma non troppo. Cattolici tra cultura e politica
digital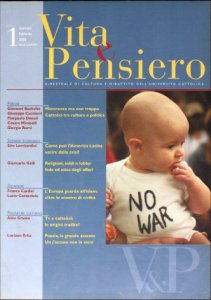 Globalization of Markets, Distant Harms and the Need for a Relational Ethics
digital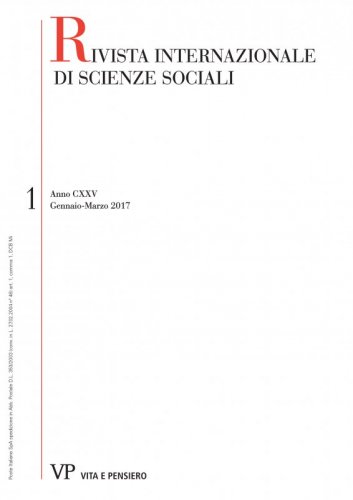 Traditional ethics has imputed the morality of action to the ''acting subject'' on the basis of a principle of linear causality. But in a complex, uncertain and globalized society it becomes more difficult to answer the question of who is responsible for the harm that market agents bring to bear on distant others in an impersonal and unintentional way. Moral responsibility becomes real only if it makes reference to a ''relational subject'' constituted by the network of participants...
Il soggetto relazionale: definizione ed esempi
digital
P. Donati, The Relational Subject: Definition and Examples In ordinary life, we, qua individuals, often speak in the plural by referring to a 'We'. People say: we had lunch together, we went on holiday together, and so on and so forth. Usually, this 'we' is a term whose referent remains unspecified and serves only to indicate which people were involved in an event. Philosophers and social scientists agree that the 'we' cannot be a simple aggregate of individuals who are supposed to share an idea, action or a purpose. There must be more than that, but when they try to give an explanation of what lies behind the 'we', they also differ greatly in how they account for it. It becomes essential to reach a clearer and sounder view of what constitutes the 'we' as a social subject. The Author claims that most current explanations of the 'plural subject' are both ill-founded and inadequate for the job and puts forward an alternative sociological theory, which introduces the concept of the 'relational subject', as a more complex and robust concept of what a 'we-subject' is. Key words: relational subject, reflexivity, we-relation, relational goods, relational sociology
Globalizzazione e welfare: fra mercificazione e demercificazione
digital
Present globalization processes seem to bring along them new modes and levels of commodification of welfare services and policies. Sociological researches show how and to what extent welfare practices and interventions are more and more treated as market commodities instead of being conceived as provisions sensitive to the social and human dimensions of people's needs. The Author's thesis is that such a trend is not only due to the neocapitalist character of globalization, but more properly to the 'lib-lab configurations' of welfare regimes. These configurations, as different as they may be, are producing the widespreading commodification of welfare, much more than avoiding it. The theory of reflexive modernization does not grasp the issues at stake. In order to understand how advanced societies can (and as a matter of fact) produce the decommodification of welfare provisions, we need to resort to a relational analysis and evaluation of social policies combined with a more sophisticated theory of social reflexivity. The decommodification of welfare is actually brought about by social practices sustained by what Donati calls 'reflexive relationality'. We can observe it at work in those social spheres that Donati calls 'social private' and third sector organizations, as actors of a new civil society.
Verso un paradigma personalizzante delle istituzioni sociali
digital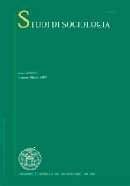 On the basis of relational sociology a new paradigm personalizzante (?) of social institutions is outlined here: it links the reformulation of AGIL and M.S. Archer's erergenziale (?) paradigm asserting that the person emerges in the interaction with social institutions that precedes and exceeds. In the actual new globalized context, the comprehension of the relation between the human person and the institutions passes through a change of the classical model of socialisation.
La società civile e le trappole della politica
digital
The changing meaning of work: implications for the new society
digital
Nuovo lessico familiare. Studi interdisciplinari sulla famiglia
Conoscere la famiglia, sia come sistema delle relazioni esistenti tra i suoi membri sia come soggetto societario avente rilevanza sociale, richiede di comprendere appieno alcune parole chiave su di essa; di più, implica la messa a punto di un vero e proprio lessico. Da quali termini è costituito questo «nuovo lessico familiare»?
La relazione libertà/controllo sociale nella società globalizzante
digital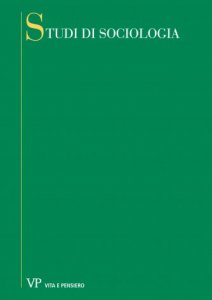 Il principio di sussidiarietà e il nesso famiglia-scuola
digital