Sergio Galvan
Titoli dell'autore
Scienza e razionalità
digital
The aim of this essay is to defend the unitary rationality thesis. Inasmuch as the latter satisfies the requirements of both scientific rationality and broader theoretical rationality, it can also be the basis of the epistemic legitimation of rational forms of faith...
Teoria classica dei possibili. Possibilismo classico e suo fondamento attualistico
digital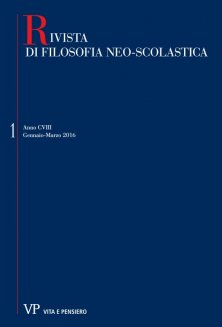 The current debate on possible objects entails several problems. We focused on the issue of possible objects reality and sided for the possibilist position. As a matter of fact, we believe this position to be the best suited to classical metaphysical tradition. The classical possibilism we defend herein, though, has a realist foundation that is essentially different from Lewis' concretist possibilism...
Dall'ontologia classica all'ontologia contemporanea
digital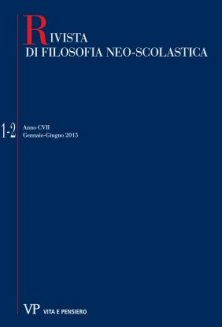 Quantificatori ed esistenza
digital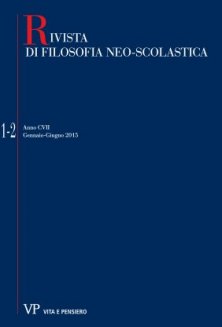 The present essay deals with the Frege-Quine's quantificational theory of existence. The analysis expounds both the reasons that lay at the basis of the theory, and those that highlight its limitations in the domains of metaphysics and of modal semantics...
Introduzione
digital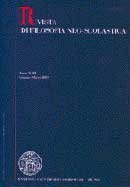 La logica, indispensabile armatura del pensiero
digital
Nonostante l'apparente astrattezza, questa disciplina informa di sé la conoscenza del vero e aiuta a formulare giudizi corretti nella scienza, nel diritto, nella vita di tutti i giorni. Per un sapere organizzato e affidabile, libero dalle spire della retorica.
Gödel e il modello computazionale della mente
digital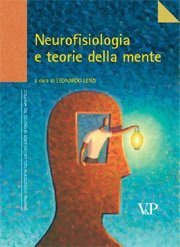 Tempo e realtà del divenire
digital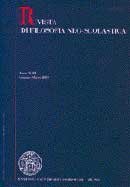 Gödel e il modello computazionale della mente
digital
Riflessioni sul rapporto tra scienza e fede
digital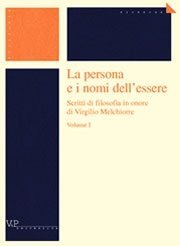 Pensiero e logica
digital