Key Challenges to the Global System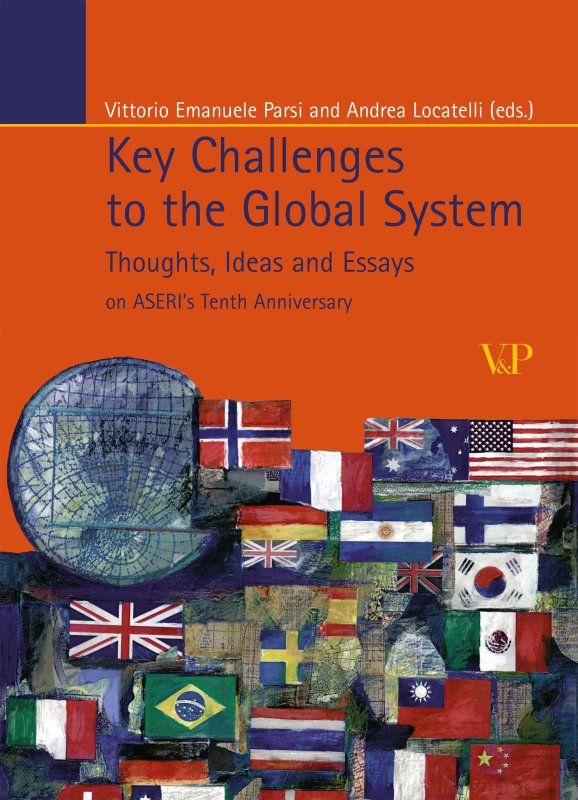 € 15,00
Spedito in 3 giorni
Since its foundation in 1996, the ASERI Postgraduate School of Economics and International Relations has become an intellectual breeding ground for a new generation of scholars and officials interested in the international arena. On the occasion of its tenth anniversary, this book offers the reader some of the key issues that have emerged in the scientific debate over this period. In light of the radical changes arising out of the end of the Cold War, and again on the aftermath of 9/11, traditional problems now overlap with new trends, which have further augmented the complexity of international phenomena. In particular, questions such as the future of globalization, peace and the international order, the dilemmas of European integration, ethics and the safeguarding of human rights, require urgent answers. In the face of such pressing, yet alluring challenges, the essays gathered here discuss a variety of issues, using a multi-disciplinary perspective that ranges from economics to law and political science. What emerges is a complex analysis, in which contemporary trends are accompanied by a sober discussion of outlooks for the future.
Biografia dell'autore
Vittorio Emanuele Parsi is Professor of International Relations at the Catholic University of the Sacred Heart in Milan. Since 1995 he is program director at ASERI in Milan, and since 2003 he is visiting professor at the University of Lugano (Switzerland). His main research fields are transatlantic relations and security issues in the Middle East. He is senior columnist on international politics for the Italian newspaper «Avvenire» and for the Swiss newspaper «Il giornale del popolo». He also serves as political analyst for several TV and radio national networks in Italy. His last publications in English are The Inevitable Alliance. Europe and the United States Beyond Iraq, Palgrave-Macmillan, New York 2006, and Partners or Rivals? European-American Relations After Iraq, Vita e Pensiero, Milan 2005 (worldwide distribution: Cornell University Press), edited with Matthew Evangelista.


Andrea Locatelli is Post-doctoral fellow at the University of Bologna. He completed his Ph.D. in Political Science at the University of Firenze. Since 2004 he is visiting lecturer at the ASERI Master's course in Budapest. In 2006 he served as a scholar-in-residence at the Center for European Studies, Carleton University (Ottawa, Canada). He also lectured at the Novosibirsk State University, the University of Pavia and the Catholic University of the Sacred Heart in Milan. His latest publication is Esiste ancora la comunità transatlantica? Europa e Stati Uniti tra crisi e distensione, Vita e Pensiero, Milan 2006, co-edited with Vittorio E. Parsi and Serena Giusti.
Chi ha visto questo prodotto ha guardato anche...